Explore the top five food service trends on menus for 2020—including next-generation plant-based meats, the power of natural color, kids' evolving tastes, and more!
1. Plant-Based Meats in Expanded Formats and Clean Label
Beyond Meat and Impossible Foods have been reshaping the quick-service restaurant industry with their expansion of plant-based meats into major chains such as Burger King, White Castle, Qdoba, Little Caesars, KFC, Subway, and Dunkin.' This shift signals the end of restaurants serving plant-based meats in burger form only. Now consumers can have their plant-based meats on pizzas and breakfast sandwiches, in burritos and subs, and even as a bucket of fried chicken-style nuggets.
As this trend heats up, consumers will increasingly expect plant-based options for all of their favorite dishes at casual, family, and upscale restaurants, as well—from spaghetti with meatballs to steak. Since consumers look to plant-based meats as a healthier option, demand for clean label meatless meat is also expected to rise. A clean label meatless meat is one with a short list of simple ingredients—a healthy bonus that restaurants can call out on their menus.
2. Naturally Blue and Purple Foods and Beverages
Clean label shows up more than once in this year's food service trends. This time it's about beverages and foods in brilliant hues of blue and purple, all done naturally. Like we saw with butterfly pea tea, spirulina is now trending as an ingredient that can add a vibrant, eye-catching blue color to beverages and desserts.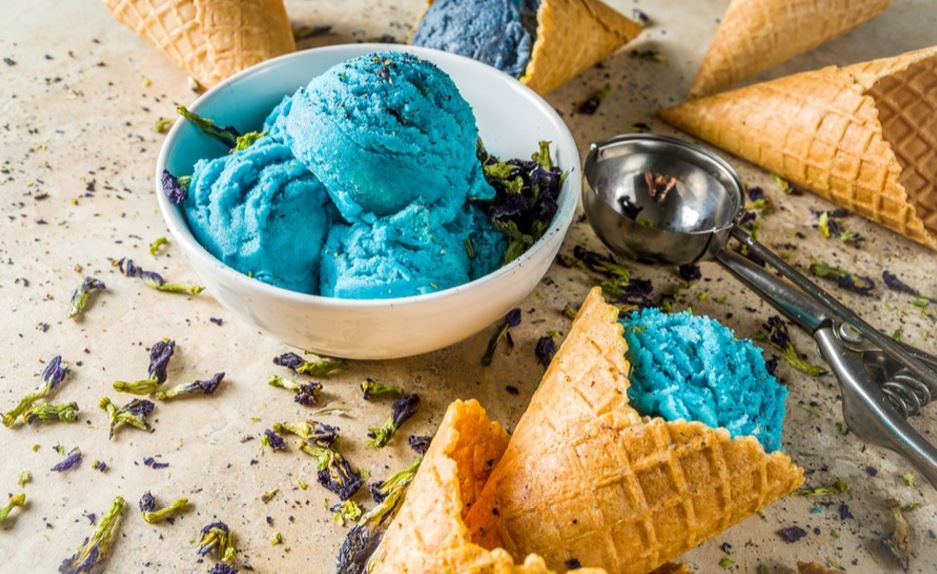 To add a pop of color to main dishes, many food service providers are reaching for traditional vegetables that come in unusual color varieties, especially purple. Purple broccoli, snap peas, corn, and potatoes make a bold statement on the plate and add a gourmet touch to traditional fare. Nutrition savvy consumers appreciate that purple veggies offer not only novelty but a healthy dose of phytonutrients.
3. Gourmet Mocktails
One of the most exciting food service trends for establishments that carry alcohol is the rise of high quality, non-alcoholic cocktails. With woodsy herbal notes, hints of fruit, and a bitter finish, these new mocktails let diners choose alcohol-free without sacrificing flavor.
The Negroni, Bee's Knees, and Cucumber Collins are just a few of the cocktails available from gourmet mocktail manufacturers. Common ingredients include juices, citrus peel extract, juniper berries, and spices that include cloves, cardamom, allspice, ginger, and chili pepper.
4. Bowls, Bowls, and More Bowls
From acai bowls to grain bowls and Buddha bowls to poke bowls, it's no surprise that bowls are incredibly popular. But growth in bowls is far from over. Food service providers are increasingly evaluating current menu items to see which dishes might generate more excitement as bowls.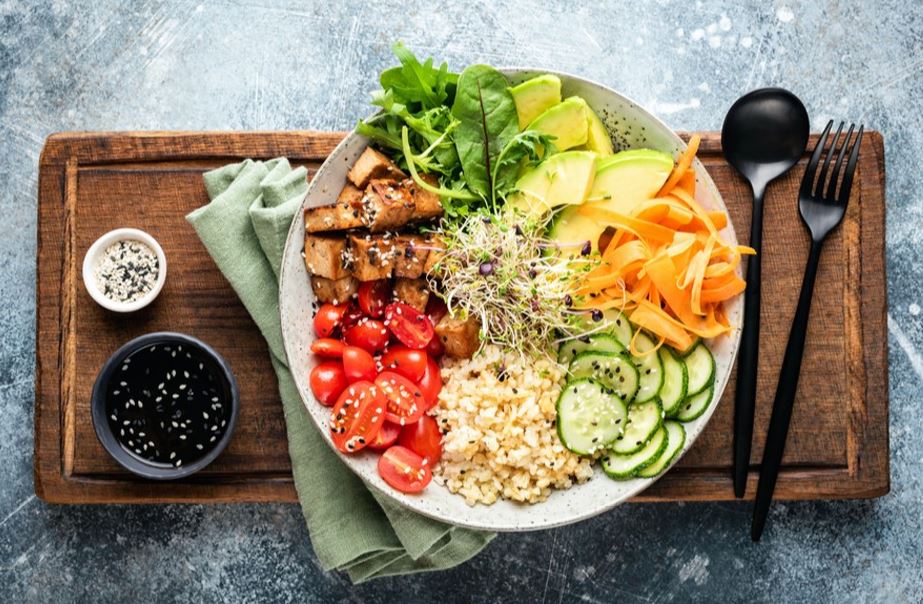 Salad bowls, curry bowls, stir fry bowls, and taco bowls are easy options for refreshing a menu without bringing in new ingredients. Allowing consumers to choose their own proteins, grains, veggies, and sauces taps into the customization trend and instantly creates a menu that works for a variety of diets, ingredient restrictions, and preferences.
5. Sophisticated Kids' Menus
Thanks to Millennial parents, today's kids have been exposed to a wider variety of foods than previous generations. These kids may have already tried trendy foods like avocados, quinoa, and coconut milk and even global dishes such as tapas or sushi rolls.
Their comfort with more sophisticated cuisine is pushing food service providers to think beyond the old standby offerings of hamburgers, chicken nuggets, and mac and cheese. Plant-based meats, ethnic seasonings, and customization options are all ways to connect with this new foodie generation (and their parents)!
Original article sourced from https://www.glanbianutritionals.com/